CEREAL & GRANOLA PACKAGING MADE EASY
Preserve the quality and freshness of your healthy snacks, so your brand can be remembered for its satisfying taste and crunch.
BREAKFAST CEREAL PACKAGING
In any grocery store, you will see an entire aisle dedicated to breakfast cereals and granola. With the move toward organic and healthy ingredients, customers are looking at smaller or newer brands for health-conscious alternatives to the old favorites. Flexible packaging is a great way to appeal to this market. Used for corn flakes packaging, muesli packaging or any other breakfast cereal packaging, custom-printed pouches offer great advantage compared to other packaging options. By using stand-up pouches as granola pouches, for example, you can pack more granola and cereal into the bag while keeping it lightweight. With the addition of a resealable zip, your customers will be able to enjoy your product again and again while keeping it as fresh as possible.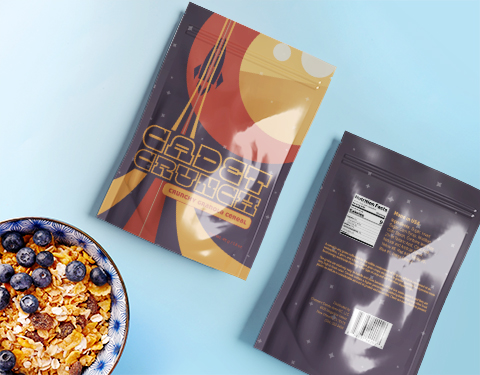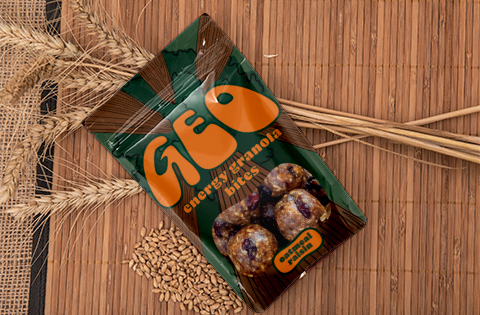 GRANOLA PACKAGING
Water-resistant, resealable pouch bags will help granola taste its best and improve its shelf life. Whether used as a snack while watching a favorite TV show or for a quick burst of energy while out on the trail, granola will benefit from our custom granola packaging by staying crunchy and full of flavor and will turn customers into loyal fans of your brand.
CEREAL PACKAGING
More people are looking for healthy alternatives to the common breakfast cereal choices—simple, organic ingredients, less sugar, or gluten-free products. The demand extends to its packaging too. Muesli packaging, corn flakes packaging and other cereal packaging can be made of flexible packaging. Available in various sizes, it will reduce waste and make it easy for your customers to grab a bag without the box. Our easy online ordering system will help get your product into the pantry of your customer without delay.