SPORTS NUTRITION PACKAGING MADE EASY
Today's health-conscious consumers require you to stand out from competition. Take it up a notch with custom sports nutrition packaging.
PACKAGING FOR THE SPORTS INDUSTRY
With $620 billion being spent in the sports industry each year, products promoting health and fitness are being used heavily in every sport. With such a competitive market, you need your product to attract professional sports teams, athletes, and fans. Our high-quality flexible packaging, ideal to be used as protein powder packaging for example, will put you in front of your competitors and make your products a winner.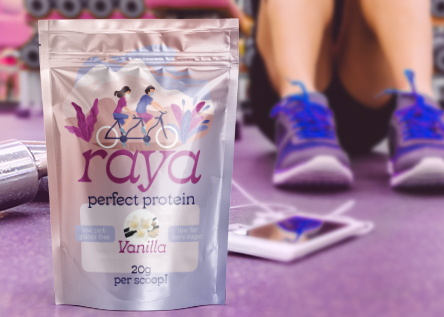 SUPPLEMENTS PACKAGING
Power athletes are always looking for ways to enhance their abilities and to aid in their recovery. The number of products available for this market is on the rise, and so are the options for packaging. Flexible packaging has proven an advantageous alternative to traditional options, and pouches have increasingly been used as protein powder packaging or vitamin packaging. By choosing us, we can make your product more marketable to your customers.
ATHLETES & FLEXIBLE PACKAGING
Elite athletes, as well as casual ones, always looking not only for products that promote high energy and peak performance, but also for easy to use, carry and store packaging alternatives – which we call to go packaging. Custom printed pouches can give you an advantage over competitors and we can print your sports packaging design with a 24-hour turnaround time, so you can put your product directly into an athlete's hand without missing an entire season.