SWEETS AND SNACKS PACKAGING MADE EASY
From solo snacking to multi-part munchies, our customizable packaging designs will help bring attention to your savory or sweet treat.
FROM CONFECTIONARY PACKAGING TO BEEF JERK PACKAGING
The right flexible packaging will allow your customers to take their treats with them to enjoy wherever they go. Single-serve or resealable bags resist light and moisture—making them essential in keeping your product fresh for your customers. And with our wide selection of flexible packaging and pouch sizes, you can offer the right quantities to satisfy your customers' appetites.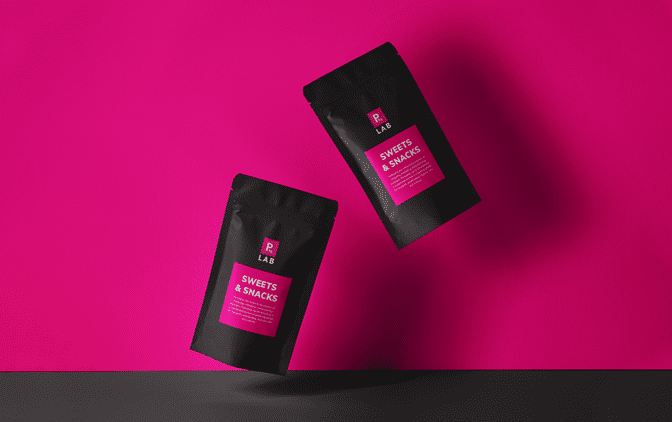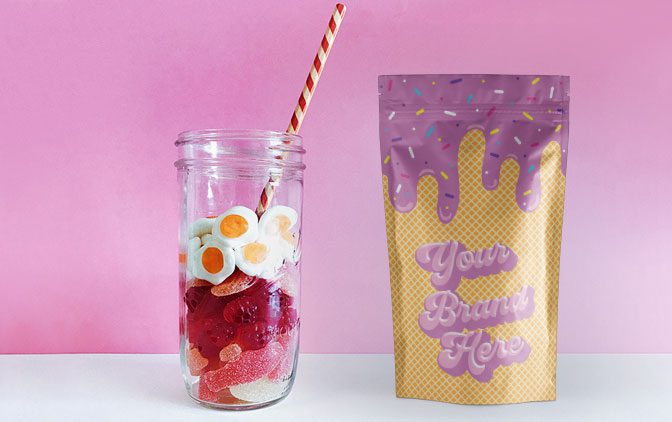 CUSTOM CANDY PACKAGING BAGS
Anyone with a sweet tooth loves indulging in a holiday treat or a quick pick-me-up. Our flexible packaging printing solutions are perfect for small businesses looking to break into the candy and confections market. To help you stand out in an overcrowded market, we ensure the best quality of candy pouches, sweet packaging or confectionery packaging. Since we don't require a minimum quantity to place an order, you will have the edge you need over your competitors. You can also introduce holiday and seasonal candy quickly and within budget.
SNACK PACKAGING
Today's customers like simple, whole food snacks with healthy, natural ingredients. Our custom printed snack food packaging helps your products stand out from all of the other brands on the shelves. Whether you're looking for snack food packaging, jerk packaging, nuts packaging, or plan to offer dry mixes like trail mix or granola, moist snacks like dried fruits and vegetables, or baked goods such as cookies and crackers, with our easy-to-use online ordering system, you can get your snacks into the stores in no time.